Getting thousands of daily views on Pinterest starts with figuring out the perfect niche!!
You could pick something like Best Umbrellas, or how to eat chocolate ice cream in winter without getting a cold.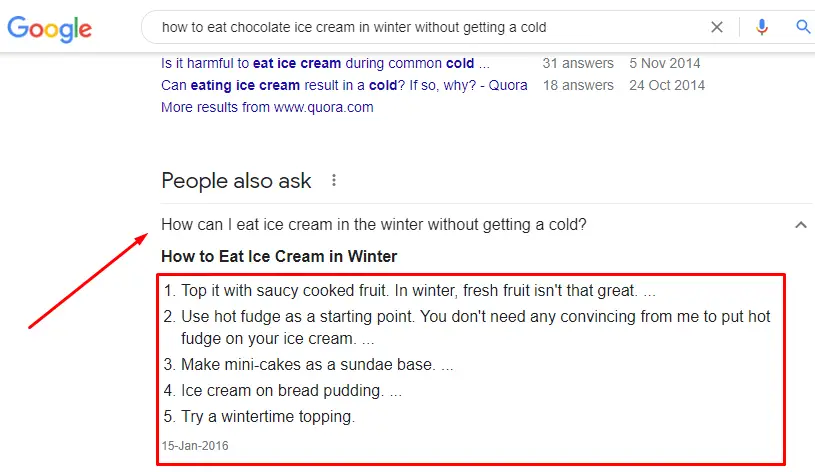 Hmmm…
But, as a Pinterest marketer for over two years, I recommend choosing a niche that's low competition, popular and profitable!
Greetings Pin People, Rylan here, and let's check out the 9 best Pinterest niches for you in 2023.
But why pick a niche?
Why Choose A Niche
Well, search engines have an algorithm that determines what your channel is all about based on the content you put on the platform.
Then it shows your pins to those people who are somewhat interested in that content.
Your job is to carve a clear path so that the algorithm finds your content, analyzes it, and shows it to relevant people easily.
But by choosing multiple niches at the beginning of your Pinterest journey, you're confusing the Pinterest algorithm.
If you're a beginner Pinterest Marketer, try sticking to a single niche or two at most!
As and when you grow your account, you can always branch out (like Groot!) and add additional niches to grow your audience.
Analyzing Pinterest Audience & Demographics
Time for some juicy statistics! 
As of 2022, there are 67% Females, 24% males, and 9% in the unspecified gender on Pinterest.
That means creating pins for the female audience would be much easier than creating pins for men.
Pinterest gives us access to "Audience Insights". where you can find out insights on your account as well as all active Pinterest users.
You can also compare your data with Pinterest users all over the globe and tweak your Pinterest marketing strategy if needed.
Audience insights give you a rough idea of your ideal target audience. You can create blog posts, pins, pin titles, and descriptions keeping these stats in mind.
For example, I want to create blog posts and pins in the Travel niche, but I'm not sure about my core audience!
Using Audience Insights, I can find out that females in the age group 25-34 are the most active users on Pinterest and would most likely be interested in the Travel niche (as it's one of the most popular niches on Pinterest.
You get the point!
Best Niche Ideas For Pinterest (2023)
With that in mind, let's get into the best Pinterest niche ideas for you in 2023!
Travel Niche
Travel searches on Pinterest have increased by 60% year over year and the keyword "dream vacations destinations" showed an increase of 482%. People prefer using Pinterest to look out for places and plan their vacations to the T.
As a creator, you should spend time crafting the best travel plans and tips, find iconic destinations and create attractive and helpful Pinterest pins to help your audience.
Here are some travel niche ideas you can use to create blog posts for your Pinterest Pins.
50 Things to Pack in Your Travel Backpack In Summer
how to survive a long-haul flight in economy class
7 Tips for booking cheap flights During Peak Seasons
Top 9 most underrated cities in the world (2023 Edition)
10 Best Popular Tourist destinations for budget travelers
How to Plan Your vacation on a tight budget
6 Mesmerizing Places To Visit During The Winter Season
How to Use Your Existing Phone Overseas (5 Tips)
Top 10 Best Road Trip Destinations in the USA
how to plan your first cruise Trip (6 Effective Tips)
Food & Drink Niche
Have you browsed through some of the food recipe pins on Pinterest? You'll find yourself extremely hungry even if you ate a 500-calorie chicken cheeseburger 30 minutes ago!
That's why Food and Drinks is one of the best Pinterest niches out there!
Pinterest makes it easy to look for new and creative recipes to cook, but if you're just starting, I recommend you to niche down further and cater to a specific audience; maybe Paleo or Indian Diet recipes would do much better!
Pinterest marketers in the finance or marketing niche, end up entering the Food and Drinks niche simply because the potential to grow here is tremendously huge!
The food & drinks niche is all about clicking the best high-quality, amazingly edited, and mouth-watering image that directly speaks to the people looking at your pins.
If you want to get good at photography, I suggest you take up a SkillShare course like this Fundamentals of DSLR Photography or this Food Photography Course.
I'm currently taking a course by Ali Abdaal on Triple Your Typing Speed. Right now I'm at 66 WPM and I want to increase it to 100 WPM because I think typing fast is a very cool skill.
They also have courses on Pinterest marketing and possibly every other skill you can think of!
So If you're interested in getting access to thousands of professionally made courses and you want to level up your photography, Pinterest, or typing skills (like me!), you're in luck cause Skillshare is currently offering a 30% Off their premium subscription plans, check SkillShare here!
If you can click great photos and edit them like a pro, your chances of getting millions of views on Pinterest increase by 275%
I totally made that up 🙂
If you want some ideas for your next blog post and Pinterest pin, check this out:
How to make the perfect chocolate ice cream
5 most common ingredients in Mexican food
36 Easy 3-Ingredient Recipes To Try This Summer
31 Healthy Foods That Are Incredibly Cheap And Tasty
18 Dinner Ideas To Make Under $10
10 Clever Ways to Eat Healthy on a Tight Budget
9 healthy food ideas Inspired by 'Suits'
The Best Food Recipes From Brooklyn Nine-Nine
Top 15 foods for vegetarian lovers
The 9 Best Paleo Diet Recipes You'll Drool Over
Fashion Niche
In the first quarter of 2022, Pinterest had 431 Million monthly active users from which the fashion niche was no doubt one of the top niches.
Women's fashion is more popular than men's fashion, but the latter is slowly picking up pace.
I don't recommend pinning men's and women's fashion together as they're highly competitive niches to crack. So pick one that you're more knowledgeable about and build an audience around it.
Here are 10 Ideas for Your Pinterest Pins:
How To Match Your Dress Shoes And Suit
Here's What To Wear With Baggy Jeans
How to dress for your age (Men and Women Style Guide)
Shopping Hacks: How To Save Money When Shopping
How To Look Expensive On A Budget
How To Create A Capsule Wardrobe
10 Best Buys On Amazon This Summer
The Only 7 Basics You Need In Your Wardrobe
9 Designer items worth the splurge
11 Favorite Outfits To Wear High-Waisted Jeans
Beauty Niche
Having a clear face, and a good skincare routine is something everyone is interested in.
The beauty niche on Pinterest is flooded with pins on everyday style basics, skincare essentials, makeup, hair, and dozens of other things.
The skincare and makeup niche is more suited for women as there isn't too much buzz about men's skincare makeup thing on Pinterest, but if you're into men's style, there's huge potential to grow!
Your 10 Beauty Niche Ideas:
Surprising Benefits Of Applying apple cider vinegar on your face
7 Skin Care Ingredients for Great Skin (Works Every Time)
The Right Way To Use a Beauty Blender (3 Tips)
5 Benefits of Using Ice Cube Everyday After Shower
7 Must-Know Beauty Tips for Oily and Acne-prone skin
How to Make an Overnight Green tea face mask for glowing skin
7 Nail Art Designs For Your Next Office Party
Best Homemade face masks for dark spots and acne
When to apply highlighter for a glowing skin
11 Simple Daily Habits that changed the way I look and feel
Home Decor Niche
Thanks to Pinterest, you don't need to hire expensive interior decorators to design your home. Pinterest has amazing ideas for every room in your house.
It's so satisfying to look at the home decor pins that sometimes I end up drooling at these pins for hours. NOT LYING!
Millions of people use Pinterest to come up with creative ideas for their living rooms, work-from-home rooms, or to decorate rooms on a budget.
You'll need to put in a lot of work, and come up with creative ways to redesign homes for small spaces or large spaces but if you're into all this, the home decor niche is a gold mine full of opportunities.
Check out some example pin titles in the home decor niche:
How to Paint Furniture The Right Way: A Beginners Guide
How to Get A Modern Farmhouse Look With A Budget
9 Tips To Decorate Your Compact Room (Small Bedroom Design Ideas)
Top 5 home decor trends For Every Season
How to Make a Drum Lampshade Using Your Fabric
Where to buy cheap home decor (Quality Assured!)
18 DIY Headboard Ideas You'll Love
How to Make Your House look expensive on a budget (Frugal Living)
The Best way to get stains out of the furniture
Home office essentials You Cannot Live Without
Crafts & DIY Niche
85% of Pinterest users prefer using Pinterest when starting a new project.
If you're good at creating things from scratch (like this Santa Claus I made using quilling paper), then crafts and DIY niche would be a great fit.
You could teach people how to knit, make a paper rocket launcher, DIY home supplies, and accessories, or simply create something out of waste.
People are making the most brilliant-looking crafts out of commonly used things and get thousands of views on that every day.
The key here is being super creative, being moderately good at video editing, having eye-catchy Pinterest Pins, and teaching people how to do crafts in an easy way (preferably a step-by-step approach)
Here's a list of ideas you could start working on in the crafts and DIY niche:
27 Easy DIY Crafts To Make and Sell
35 Creative Dollar Tree Crafts For Low Budgets
5 DIY Christmas-Earing Ideas To Gift Your Siblings
25 Stunning Tissue Paper Crafts To Decorate This Summer
7 DIYs To Do When You're Stuck At Home Alone
14+ Popsicle Stick Crafts For Adults
5 Most Profitable Craft Ideas To Sell And Get Rich
80 Recycled Home Crafts You Wish You Made Sooner
16 Things To Make With Rocks and Sand (DIY)
15 Craft Ideas For Your Next Girl's Night Out!
Parenting Niche
According to the data provided by Pinterest, the most active users are women in the age group 24-35.
Many of them are parents and just as you're interested in being a better person, they're also interested in being better parents!
The parenting niche is quite popular on Pinterest, and Although there is a ton of content in the space, if you're willing to understand the problems parents face on a day-to-day basis and can come up with effective solutions, you can easily be a top creator!
Here are your 10 parenting niche pin title ideas:
How to keep kids entertained while you work from home
15 Healthy eating Habits for You and Your Kids
How To get your baby to sleep through the night
Tips for maximum productivity for stay-at-home moms
How to organize your little Child's room
6 Tips for talking to children so they listen
How to talk to your teenager (9 Effective Tips)
Craft ideas & fun things to do for children on days off
How to inculcate the habit of exercising at a young age
Tips on saving money for your children's education
Personal Development Niche
Who doesn't want to grow mentally, emotionally, spiritually, and physically?
It's a no-brainer that the personal development niche is one of the most popular niches. Humans (including you and me) constantly find ways to tweak our lives to be a better more productive version of ourselves.
Creators like Ali Abdaal and Matt D'avella have based their youtube careers on personal development and growth, and even though it's saturated, a fresh perspective and creative style are all you need to shine bright.
Now let's check the personal development niche ideas:
How To Say No Without Feeling Guilty
How Yoga can reduce stress and increase happiness in your life
4 Strategies to Avoid Work-Related Burnout
11 Reasons Why Your Life is Better Without Social Media
15 Habits Successful People Have That You Should Learn
How to Get Up When the Alarm Goes Off (Never Be Late To Work)
How to have a positive mindset (12 Tips)
How to stop overthinking and calm your mind
9 Ways to Get Out of Your Comfort Zone
5 Powerful Lessons to Learn From Failure
Finance Niche
The finance niche is not the most popular niche on Pinterest, but it's a highly lucrative one!
I talk about personal finance on my Pinterest account, and I've managed to get a million monthly views doing that!
People all over the globe have money problems, some don't understand how to save money, while some find it difficult to invest money.
Your job is to help people by sharing your financial knowledge with them.
If you can solve their money issues by teaching them budgeting, investing, or making more money, you're going to be one of the most popular Pinterest marketers in this space.
Now Quickly check out these 10 finance pin ideas:
13 Powerful Warren Buffet Quotes To Improve Your Finances
How to start a passive income online from home
Best Budgeting Tips To Live A Frugal Life
How to start and run a successful business with no money
How to Track Expenses in 5 Easy Steps
52-Week Money Challenge: How To Save $500/Per Month
Should You Pay Off Debt or Save For Retirement?
11 Valuable Investing Tips to Become a Successful Investor
How You Can Retire Early and be financially free
17 Real Money-making Games that Pay You Cash to Play All Day
All the niches in this video are not scientifically proven to be the best and are just based on my observation as a Pinterest marketer for two years.
The best way to identify if there's room for growth in a particular niche on Pinterest is by checking the profiles of Pinterest marketers in that niche.
Let's pick Poetry Niche as an example.
Type Poetry in the search bar, and select "People" to find Pinterest profiles, then hit enter. What we're trying to do is identify if these niches are good for us by looking at their monthly views.
We saw a few profiles, and all of them had millions of monthly views on Pinterest. That means they're a lot of potential to grow in this space.
Should You Niche Down Further?
Niching down on Pinterest means choosing a niche like Finance and narrowing it down to Budgeting Tips or Investing Tips.
So should you niche down? Well, the decision is yours. If you think niching down would help you grow faster, by all means, do that, but if by niching down you won't have a large enough audience, Don't!
On my Pinterest Account, I picked up two niches personal finance and personal development, and it seems to work for me!
But that took a lot of time, thousands of pins, and a consistent uploading schedule for two years! Phewwww…
Maybe start by niching down, and see if Pinterest is giving you enough traffic and growth potential. If it is proceeding as normal but if you're not seeing good results, try broadening your niche.
Can You Have Multiple Pinterest Niches?
There's no hard and fast rule that you only have to stick to one niche on Pinterest. By sticking to a single niche you are increasing your chances to grow faster.
I started with two niches, and Pinterest didn't abandon me or stop my account from growing.
As long as you consistently upload pins every day and keep adding new pins to the platform, you shouldn't face any problems!
So, if you feel like doing more, pick 2 or 3 niches and start pinning.
Choosing a niche is an important decision, but don't spend too much time worrying about it. Write down things you're good at and figure out a way to share them on Pinterest.
Create valuable pins, keyword-centric titles, and descriptions.
If you're using original photos learn some professional photography skills (preferably from Skillshare (link in the description)) and just get started.
Once you figured out your niche, the next thing on your to-do list should be to create your very own Pinterest pin template! A template makes creating new pins extremely easy and fast!
Lucky for you, I've laid down exactly how to do that in this article – Create Pinterest Pin Template.
Check out My Pinterest Account here – Rylan's Pinterest Profile!
Check out My YouTube Channel here – Rylan's YouTube Channel!