Get access to deeper analytics on your top-performing pins, a website URL, and a cute little globe icon with a tick right next to it!
So……. here's how you claim your website on Pinterest!
Login to your Pinterest Account, click on the arrow right next to your profile pic
Choose 'Settings'
Scroll down to find Claimed Accounts and click on the Claim button next to websites (with the globe icon)!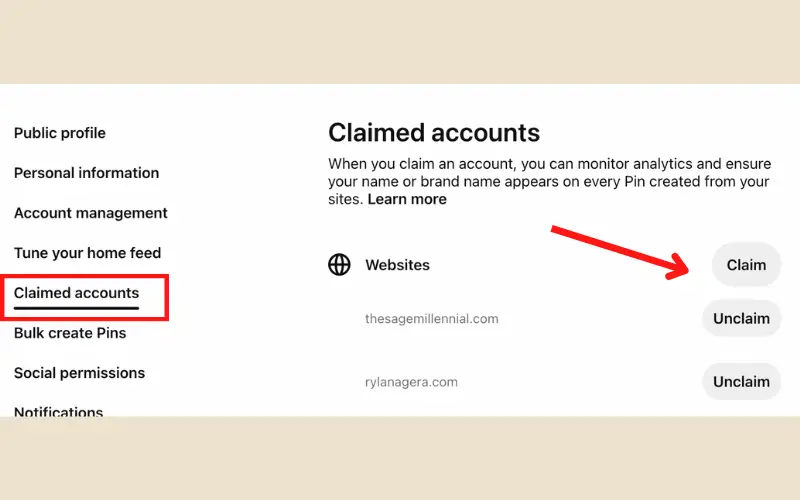 You'll see a pop-up with 3 ways to claim your website. I usually claim a website using the HTML Tag method.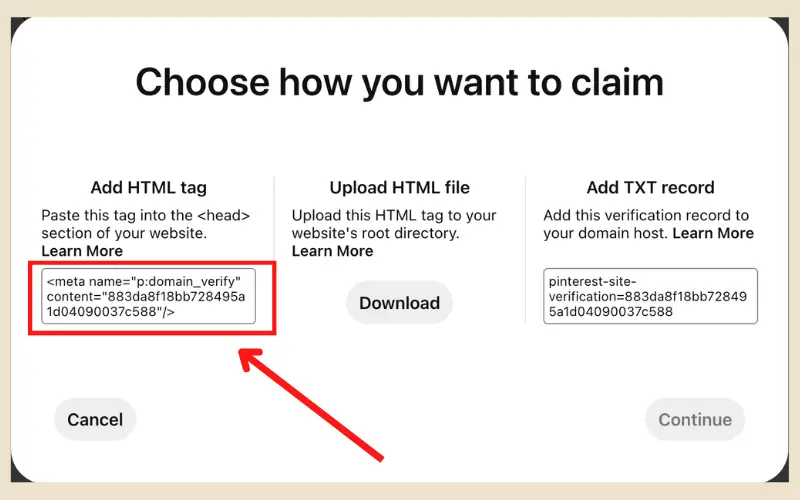 If you're a WordPress user, activate the WpCode: Insert Headers and Footer plugin to claim your website in minutes or find out the theme or CMS you're using and Google how to paste HTML code into the header section of that website builder.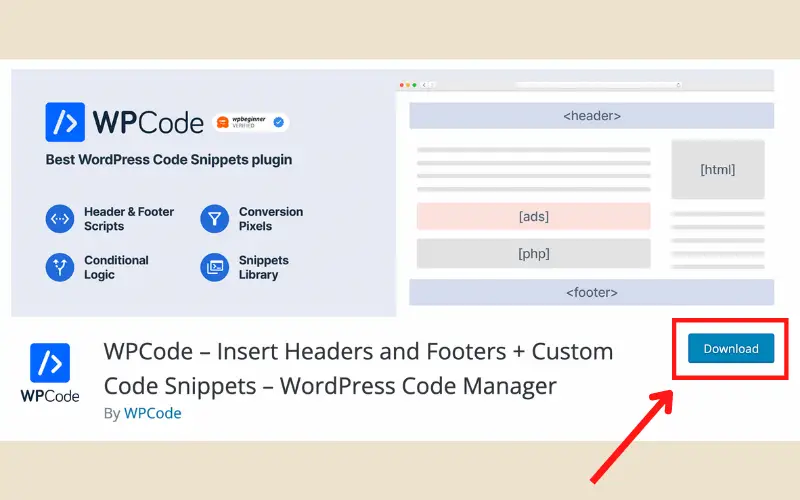 Then copy the HTML tag, head over to the backend of your website, and paste it into the header section of your website.
Now Get back to Pinterest, click continue, enter your website URL, and hit Verify!
Boom!!!! Your Website is now Claimed!
Once your website is claimed, go ahead and delete the HTML file from the backend of your website.
Claiming a website on Pinterest is easy!
Follow along to quickly claim your website with Pinterest.
Liked this short article? Read this one here where I talk about How To Choose The Perfect Name For Your Social Media Accounts!